Data protection training
We provide businesses with e-learning platforms built with Totara Learn to deliver training on data protection, ensuring your staff are up to date with the latest regulations.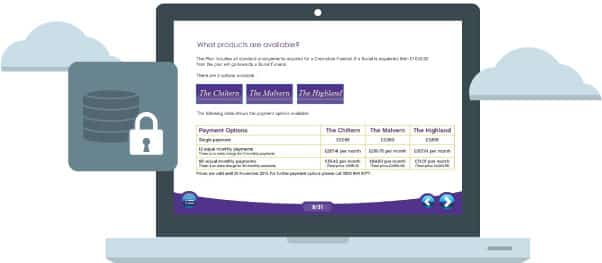 The benefits of using e-learning to support or replace traditional face to face training methods include:
Increase staff engagement by delivering personalized, highly relevant courses through eLearning content development
Reduce administration costs with direct reporting on user activity within the LMS
Decrease employee onboarding and time to competence – get your staff "up and running" more quickly
Automatically manage compliance – view expiring qualifications at a glance and schedule further training
One example of a client we've worked with on compliance training is Skipton Building Society. You can view a case study on the project here: Skipton Building Society case study
If you'd like to find out more about how we could help you implement or improve e-learning within your organization, click below to get in touch.