By: Jessica Arenz
Many learning and development professionals are starting to embrace design thinking in their enterprise learning. Contrary to what you're probably thinking, this shift isn't about aesthetics – it's about applying the principles of design to the way people work and learn. According to Bersin by Deloitte,
"Design thinking" is the focus on 'user-centric' design, studying the behavior and working scenarios of our employees, and then designing solutions that fit into their work-lives, versus designing 'processes' or 'programs' that have to be 'rolled out' to the workforce."
Design thinking has emerged on the scene as a response to the increasing complexity of modern technology and business. The emphasis on user-centric design in technology makes complex systems simple, intuitive and even pleasurable. The set of principles, known as design thinking, can be applied to eLearning to create responsive, impactful learning experiences.
Principle #1: Focus on the learner's emotional response
Focus on experiences that will build empathy with your learners. Emotion is important in learning because it "drives attention, which in turn drives learning and memory," according to Robert Sylwester, the Professor of Education at the University of Oregon. You can use design thinking in your eLearning by using emotional language, such as words that concern desires, aspirations, engagement and experience.
Principle #2: Create models to examine complex problems
Design thinking is increasingly applied to complex, intangible issues (e.g. how a customer experiences a service your employee has been trained to provide). Use diagrams and sketches to supplement spreadsheets, specifications, storyboards or other documents to add fluid dimension to the exploration of complexity. In turn, it allows for nonlinear thought when solving nonlinear problems.
Principle #3: Use prototypes to explore potential solutions
Prototypes may be digital, physical or diagrammatic, but each one is a way to communicate an idea. By putting value in the exploration and experimentation of prototyping, you can transform an idea into something truly unique and valuable – because on their own, ideas are a dime a dozen. Turn your idea into something tangible, seek collaboration from your peers and regularly seek feedback from your colleagues.
Principle #4: Tolerate failure
Design thinking doesn't encourage failure, but it does recognize that it's rare to get it right the first time. The ethos of design learning is leveraging failure as learning, so do not penalize your learners on the first attempt at their final assessment, take their failure to pass as a learning opportunity and follow-up to assess if they need additional support.
Principle #5: Exhibit restraint
eLearning experts are probably all too familiar about what their eLearning should contain, and just as important, what it should not contain. It's very tempting to add all the bells and whistles, but by removing extra features and excessive information, your eLearning solution can offer a clear, simple experience for your learners.
Final Thoughts
At the end of the day, design thinking is an essential tool for simplifying and humanizing your eLearning. One of our goals at Webanywhere is to modernize enterprise learning solutions, which extend to open source LMS platforms, custom training solutions design, media services and our very own rapid content authoring tool/content management system hybrid for modern professionals, Promatum.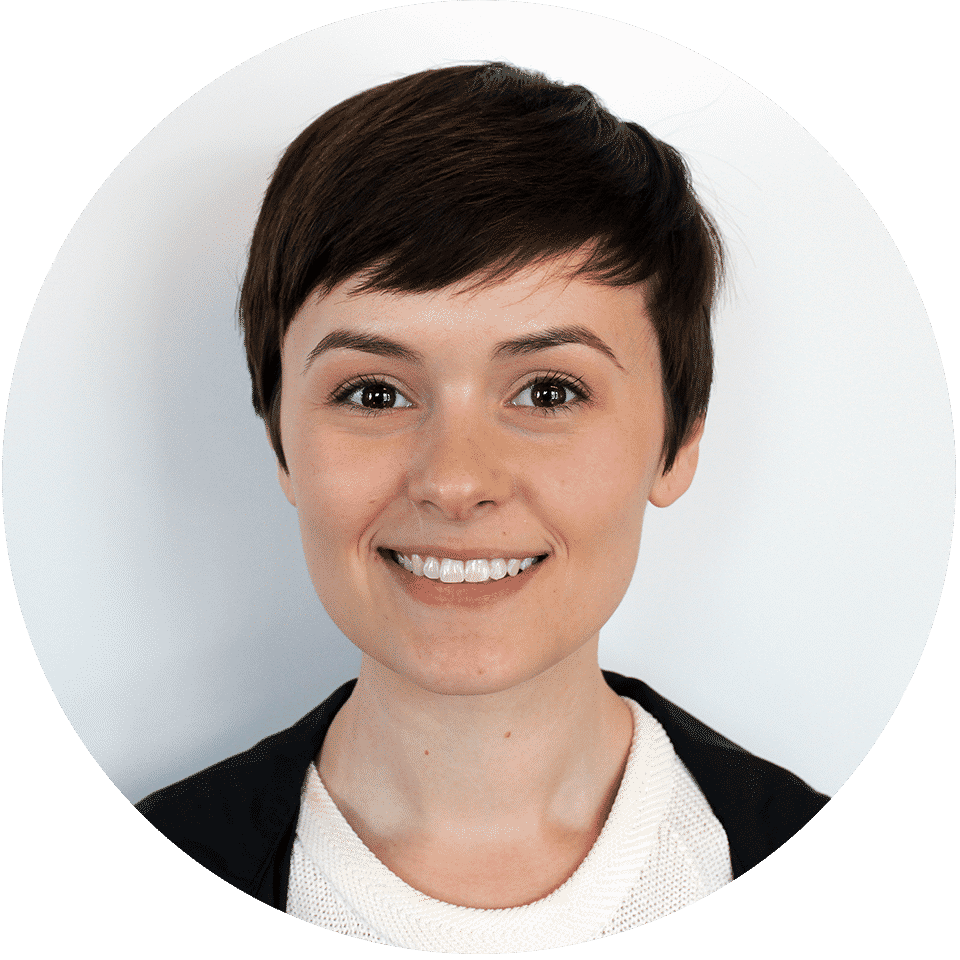 Jessica Arenz brings out the best of both worlds as an Instructional Designer and Marketing Executive at Webanywhere. She's passionate about proper brand messaging and retail training and development. Throughout her career she has worked on eLearning for companies like Walmart, Sam's Club, Kroger and Saks Fifth Avenue, to name a few. Jessica is one of many talented individuals on our team ready to collaborate with you on your next learning solution.