By: Jessica Arenz
What is Adobe Flash Player?
Adobe Flash Player is a web application that displays certain types of content. For example, Adobe Flash is used to deliver video, games and other interactive content. Created at the dawn of the web in 1996, Flash quickly became the a standard in the world of the web.
How does it apply to L&D?
Adobe Flash has been frequently used in its prime to display interactivity, video and other media like animation in eLearning modules. "How eLearning courses are built is typically SCORM — it's built to  SCORM standards," Jon Perkins, Webanywhere Senior Solutions Architect explains. "You'd have a SCORM wrapper and in that wrapper, which consists of Javascript and HTML, you'd have those HTML pages and on those pages you'd have Adobe Flash that enable interactivity and media."
Why is it dying?
Apple first kick-started the downfall of Flash by not supporting it with their products due to the proprietary nature, technical drawbacks, security risks and the non-existent support on mobile devices, among many other reasons. Browser makers, such as Microsoft, Mozilla and Google have also taken steps to de-emphasize Adobe Flash. As the following chart shows from Statista, while Adobe Flash was used in nearly half of the top websites in 2011, that figure has dipped to just 10% by October of last year: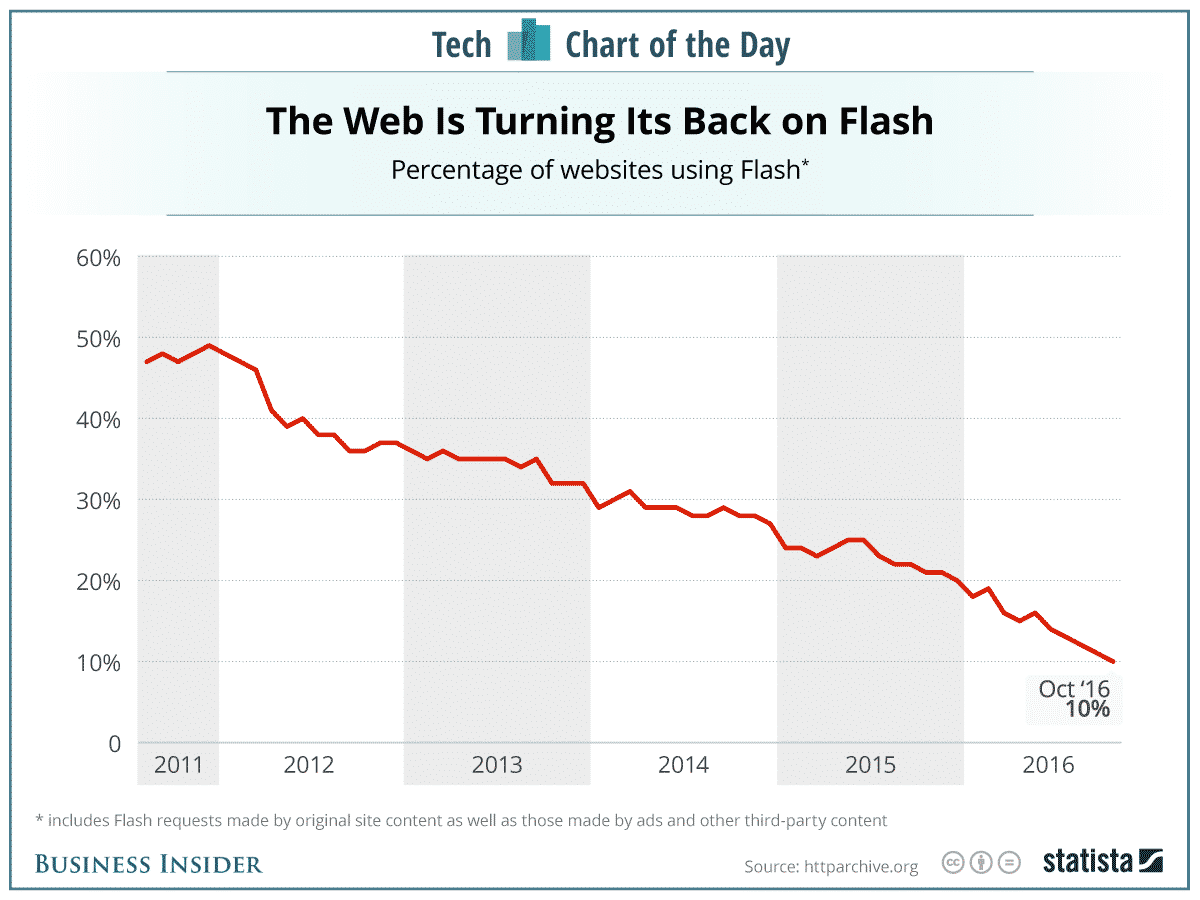 "There are just way too many problems [with Flash] — it's too buggy, too many security flaws, so no modern browser is supporting it anymore," says Perkins.
Should I stop using it?
Yes! But if you absolutely have to use it, ensure you're using the most recent version because of its vulnerability to online threats. In terms of your eLearning content, we recommend it being updated to HTML5 so that it can be accessible on mobile devices, because after all, a mobile workforce needs mobile accessibility. According to Perkins:
"If you're doing new content development, you should not use Flash. Browsers no longer support it, as new versions come out you're going to lose access and your users aren't going to have access. Most mobile devices don't allow Flash, so you'd be losing your mobile audience. If you're talking about internal HR training and all your computers on your networks are setup to support it, that's fine. But, if you're reaching out to an external audience where you aren't in control of the IT, you can't use it or you're going to lose out on your audience and you won't be able to access your content. If you currently have eLearning courses in Flash, I highly recommend you convert it to HTML5."
What are the alternatives to Adobe Flash Player?
HTML5 is the new standard for eLearning content development. When authoring content in HTML5, there's lots of tools out there for you to choose from. Articulate Storyline and Adobe Captivate allow for a full range of functionality, while other tools such as Lectora and iSpring are best for minimal learner interaction.
How do I convert my old Flash-based eLearning courses?
Before you make the switch to HTML5 for old Flash-based eLearning courses, ensure that all of your content documentation  is up-to-date, reverse engineering if you need to. Chances are that content such as media and company messaging needs to be updated as well, so consider resources that can help you rewrite the content, support with media or even develop it in HTML5 if you can't do it yourself.
Webanywhere can offer support with converting those materials to HTML5 using an authoring tool of your choice, and provide support with updated media and new storyboards. We invite you to check out our content services to see if there's anything we can help you with!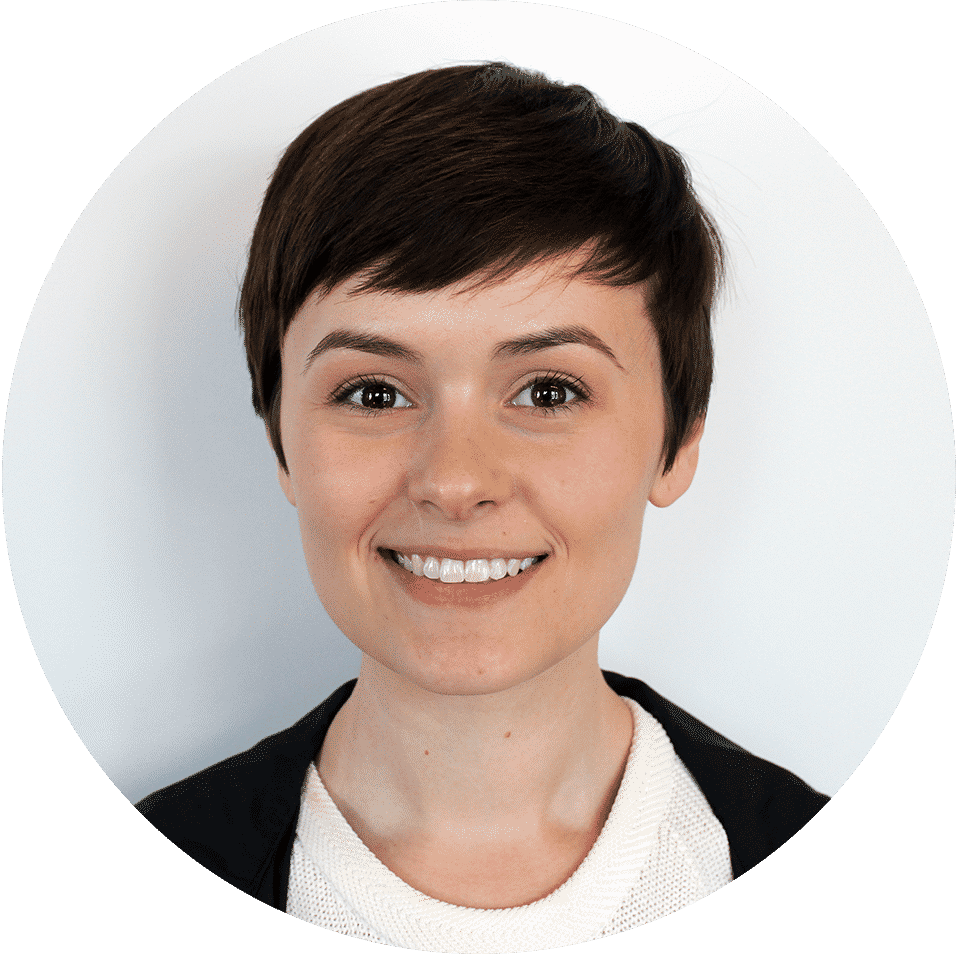 Jessica Arenz brings out the best of both worlds as an Instructional Designer and Marketing Executive at Webanywhere. She's passionate about proper brand messaging and retail training and development. Throughout her career she has worked on eLearning for companies like Walmart, Sam's Club, Kroger and Saks Fifth Avenue, to name a few. Jessica is one of many talented individuals on our team ready to collaborate with you on your next learning solution.