The question of how best to communicate knowledge is one of the key considerations of any business plan. Organisations from all sectors, including corporate, non-profit and public sectors, have joined us in working to make the most of the web. They recognise the value of online learning platforms which can support lifelong development.
Here at Webanywhere we've worked with a number of companies to create tailored online learning solutions. Many of them have shared their experiences on our website of working with us – however we've picked five top companies to highlight some of the key benefits that they've seen from implementing online learning platforms.
Domino's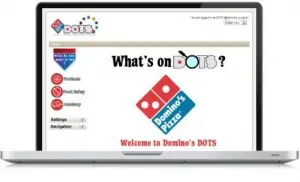 A true household name, Domino's Pizza Group plc operates an international network of over 10,000 Domino's Pizza stores.
With such a huge network, Domino's needed a single-access online learning platform which would ensure that employees everywhere would have equal access to relevant, high quality training material.
And so, DOTS was born: an online learning platform which delivers training material and personalised content to Domino's employees.
Key benefits:
International access: global in-store access for every employee, with a personal login for individual learning
Rapid deployment with low costs: the bespoke open-source platform also allows Domino's to create its own content
On-brand: a customised learning management system reflects Domino's unique company identity
Easy navigation – perfect to suit Domino's fast-paced work environment and ensure every employee can make the most of the platform
Personal/professional balance: the platform holds a social area for networking, and a professional area which makes training goals and requirements clear to staff and management
The company can now continue to support the learning and development of staff as their global community grows.
University College London Hospitals NHS Foundation Trust (UCLH)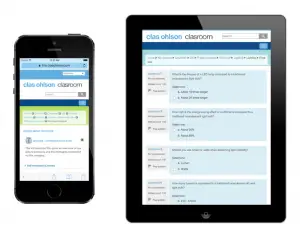 As a large organisation with a diverse employee skill-set, UCLH were in need of a multi-tasking online learning platform. It needed to reach over 10,000 members of staff including junior doctors and nurses, of varied nationalities and levels of IT skills – and have the capacity to cope with a huge transfer of over 100,000 records from the old system.
Currently using a system with multiple issues which meant that UCLH had to behave reactively, always fire-fighting, the company wished to move forward with a new online learning platform.
We created a bespoke Totara learning management system to help them do just that.
Key benefits:
Wide-reaching: empowered UCLH to go from 70% to 96% completion rates in mandatory compliance training
Recruitment impact: future staff can access the platform and begin training before their first day, easing both induction and recruitment processes
Training: a day of onsite training was provided by Webanywhere to ensure a smooth start – with further follow-up support provided both by phone and online to meet UCLH's needs
Easy implementation and delivery: the open source platform kept costs low, while content can be uploaded at any time by UCLH
Accessible interface: the platform ensures a personal learning experience for all employees –available anywhere, any time
Training records: all e-learning and training – past and future – is recorded in the platform for quick access
Notification system keeps employees up to date and engaged
Supports UCLH Management – includes a reporting dashboard and real-time data to stay one step ahead
The Learning Management System is the only system I have used that accommodates both extensive real time training compliance data and a user friendly interface for introducing training to new staff in our organisation. David Chal – Induction and Core Skills Team Leader
Clas Ohlson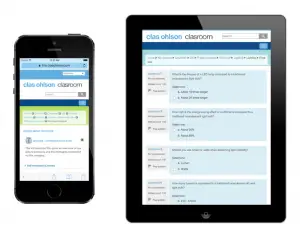 As a successful Scandinavian brand, Clas Ohlson value employee training and development as one of the most crucial elements of their business strategy.
Despite this, they had been using a learning management system that limited the training they could provide to their employees.
As a sustainable long-term solution to staff training, Webanywhere were able to create a bespoke Totara learning management system – providing a flexible learning platform for all employees.
Key benefits:
Flexible platform with easy access supports continuous learning as the company and staff develop
Professional edge: performance and appraisal features, as well as quick access dashboards for managers
Delivered across the UK and Finland – and now expanding to Norway, Sweden, China and Germany! Totara Learning Management System can handle a growing amount of work
Different language options: supporting Clas Ohlson in long-term expansion into different countries and catering to current international employees
Supports market development: bite-size training resources bring employees up to speed with the company's latest products and promotions
"Developing and implementing the Totara LMS solution to our specific needs went fluently and the project was a great success." – Peter Sinko (Head of Talent Management at Clas Ohlson
Zara (Inditex)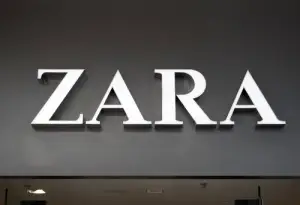 Comprising of eight big-name brands – Zara, Pull & Bear, Massimo Dutti, Bershka, Stradivarius, Oysho, Zara Home and Uterqüe – Inditex is one of the world's largest fashion groups.
Inditex's corporate culture is based on teamwork, open communication and flexibility – all values which needed to be reflected in their online learning platform.
Our solution was INview, as it came to be known: a social video platform built for sharing staff-generated video content with all employees across the UK and Ireland. It also provides 24/7 accessible Just-In-Time training to staff.
Key benefits
24/7 access for training 'on the go' – with easy mobile and tablet access in store or at home
Cost savings of 80%: an open source platform means lower set-up costs
Centralised launch to over 200 regional store health and safety managers, with full instruction on platform use and Just-In-Time learning
Interactive: users have personal logins and can post content, with recognisable social media features, including 'like' and 'comment' to create a community feel
Management insight: social platform gives managers a useful window onto employee culture and concerns
Review feature to ensure no inappropriate content is posted
Based on the 70:20:10 Social Learning Platform, INview facilitates the division of learning by Inditex – 70% on the job, 20% social interaction and 10% from formal classroom training – and then share best practice online, creating a true employee community.
JetBlue Airways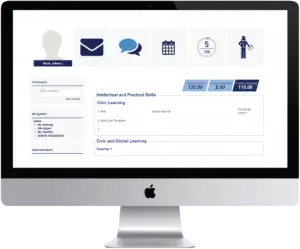 JetBlue Airways are the fifth largest domestic air carrier in the United States, whose announcement of the JetBlue Scholars programme aimed to help students completing their degree by working towards alternative credits.
As the first of its kind, one of JetBlue's initial challenges was finding a system that would allow them to implement the Scholar programme. The system needed to support students in their individual learning, with the capacity for expansion as the JetBlue Scholars grew.
A bespoke Totara platform was the best solution: a cost-effective, customised online learning solution that was both in line with the company culture of JetBlue, and maintained their branding.
Key benefits:
Custom e-Learning: the system gives JetBlue Scholars full control over their degree programme and learning agendas
Professionally-oriented: the platform puts JetBlue Scholars' learning in the context of personal development and performance management
Cost-effective: open-source platform keeps costs low as JetBlue Scholars required
Flexible platform: the Totara platform can expand as the programme and its administration grows – maximising the system's efficiency
Webanywhere consistently finds creative solutions to development needs as they arise. When changes in scope are necessary, they minimize the impact to the project budget and timeline by merging core Totara functionality with custom developments. Cody Cleverly, Senior Analyst, Academic Programs
As organisations are increasingly looking to the web for their staff development solutions, here at Webanywhere we're proud to have worked with innovating companies as they find new ways to train and engage their international workforce.